Just a short one to say that I'll be performing a brand new set at DCA on July 1st when, alongside the ever awesome Torsten Lauschmann, I'll be supporting Lucky Dragons. Tickets are available from Box Office, doors are at 7.30pm, and it's downstairs in the VRC for all your bunker like music listening enjoyment.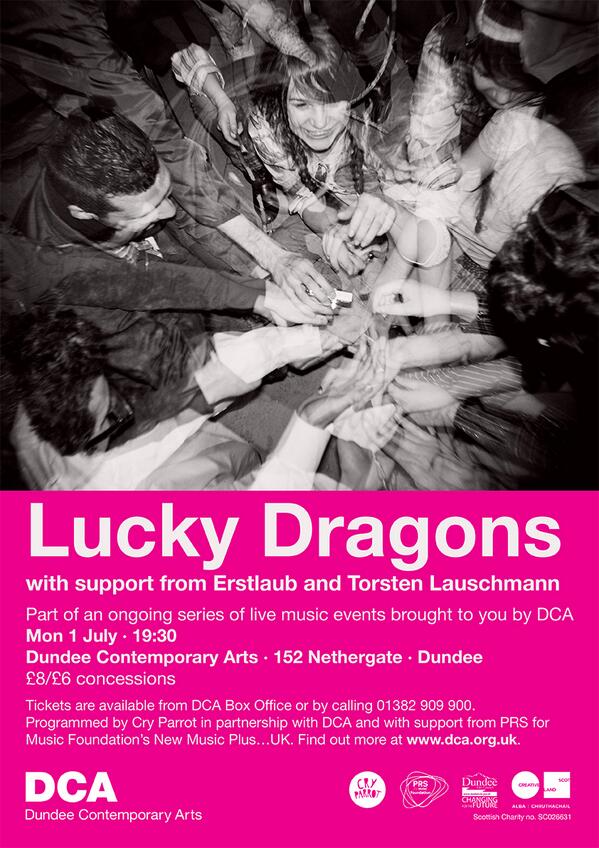 Oh yeah, seeing as my MFA degree show is in the process of mentally and financially bankrupting me, don't forget you can support my endeavours by buying some incredibly modestly priced releases from my bandcamp page here.
See you Monday I hope.
D